How to Reach Your Participants at ZSFG with Flyers
By Tiffany Lee, Clinical Research Coordinator, UCSF Department of Obstetrics, Gynecology and Reproductive Sciences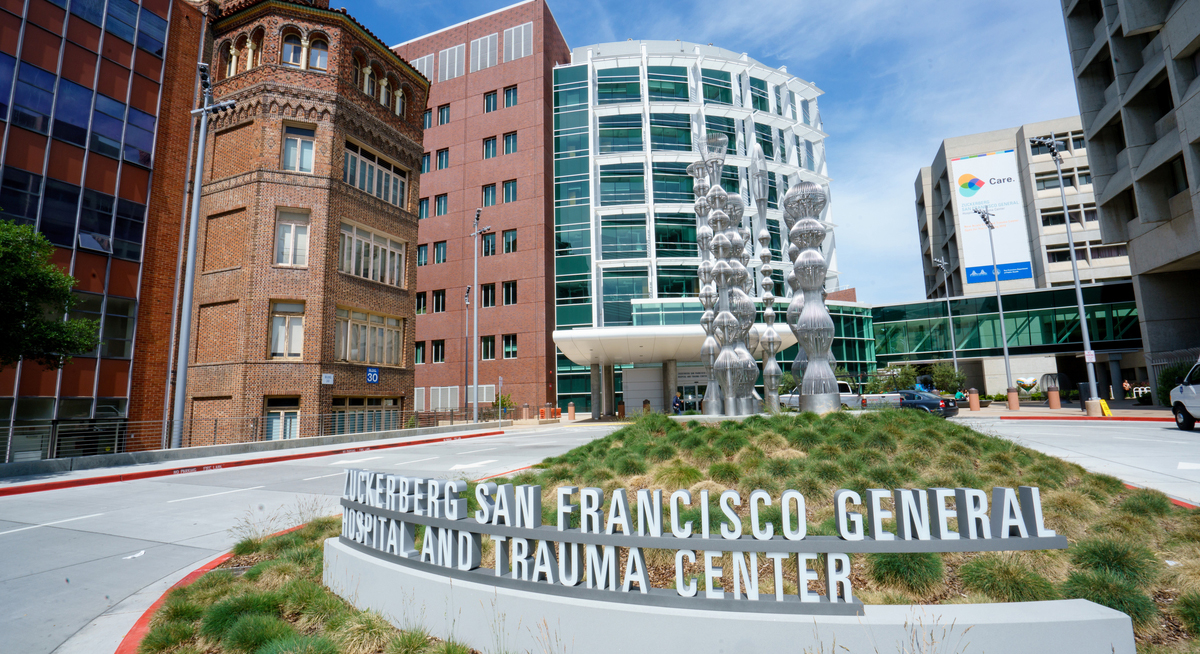 There are a couple of great reasons to recruit through Zuckerberg San Francisco General Hospital:
Recruit at ZSFG if your study is based at ZSFG. There is no better way place to find participants for the study than the research site. From my experience as a ZSFG CRC, patients and staff who are familiar with the facility have better compliance/follow-up attendance rate.
If you have a UCSF-based study, recruit at ZSFG to reach more potentially eligible people. All studies should aim to enroll a diverse study population. 
Either way, flyering is a solid method to reach out to potential participants.
Here's how!
STEP 1: DESIGN YOUR FLYER
In addition to following UCSF IRB standards, there are three design requirements that are specific to ZSFG flyers:
Add the IRB number. ZSFG requires every UCSF study to include the study IRB number on the flyer. Be sure to add your IRB number during the design process.
Add the UCSF logo. ZSFG also requires you to include the UCSF logo onto the flyer. CRCs often forget to include the logo—so sure to include it to avoid being asked to revise the flyer.
Leave a space for an approval stamp. The Hospital Administration office adds a mandatory ZSFG approval stamp on your flyer every time you want to post your flyer (see step 2, ZSFG Approvals, below). During the flyer design phase, leave about a 3"x2" space designated for this approval stamp. The Hospital Administration personnel will appreciate it!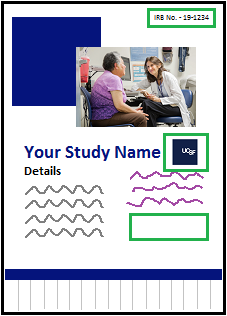 Additional tip: Tear-offs at the bottom on the flyer can be very useful, but you can also try other methods. Adding a simple note on the flyer such as "Take a Picture with Your Phone" may be a sufficient prompt for potential volunteers to save your study contact information.  
STEP 2: ZSFG APPROVAL
Posting a flyer at ZSFG requires approval from their Hospital Administration office. The Hospital Administration office is located on the 2nd floor in building 5 room 2A5. This room can be found on the 2nd hallway on the left past the cafeteria. Note: Hospital Administration is a locked unit. Ring the doorbell and a staff will meet you to open the door.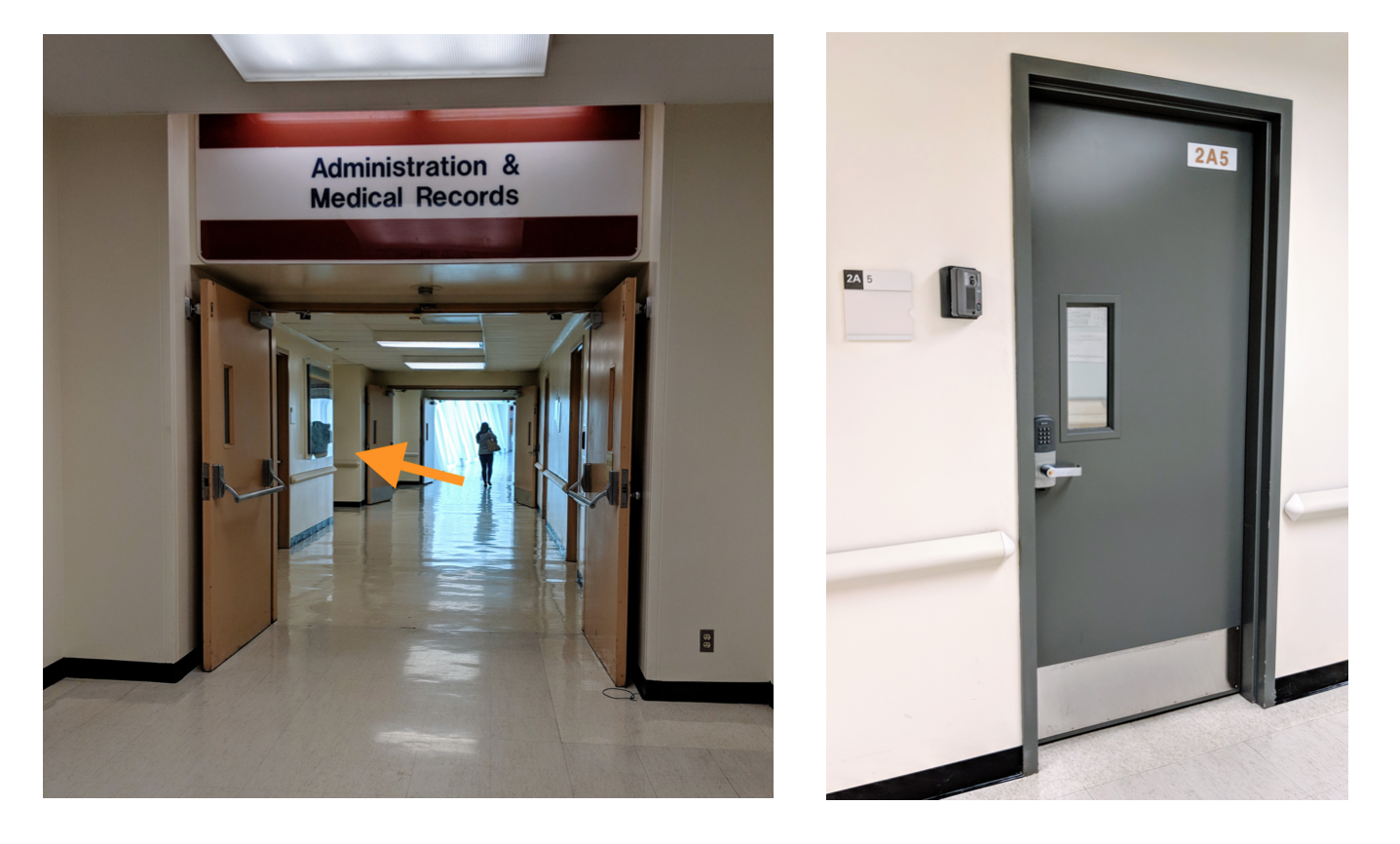 Obtain a Posting Request Form from the Hospital Administration staff. You will be asked to complete the form which will ask the following questions:
Please explain how posting aligns with ZSFG's Mission. (ZSFG's mission is to provide quality healthcare and trauma services with compassion and respect.)
Please explain how posting aligns with ZSFG's Vision (ZSFG's vision is to be the best hospital by exceeding patient expectations and advancing community wellness in a patient centered, healing environment)
Please explain how posting aligns with ZSFG's Values of 'Care" by showing respect and developing staff as leaders.
It mainly assesses whether the flyer is aligned with ZSFG principles.
Submit the completed form and a copy of your flyer and submit to the office. Once the posting request form is approved (post 2-3 days), keep this form in a safe accessible place. This form is needed every time you want to post your flyer.
NOTE: This process can be done electronically. Email [email protected] to obtain the form and email back to the Hospital Administration personnel.
STEP 3: PREPARE FOR POSTING 
Now that you've got the hospital approval and flyer ready, prepare to post your flyers by gathering the following materials:
Access to a color printer
Your approved ZSFG Posting Request Form
Scissors (optional)
Wall mounting tabs. 
Note on tape: ZSFG is very strict about what kind of tape is used on the hospitals walls—so be sure to confirm with Hospital Administration staff which tape is appropriate. From my experience, Scotch Removable Clear Mounting Tabs were acceptable.
First, take a clean copy of your flyer and the approved ZSFG Posting Request Form back over to Hospital Administration Office (room 2A5). The staff will approve your flyer and add an expiration date to your flyer. All flyers have a 7-day expiration date.  NOTE: This process also can be done electronically. Email [email protected] a copy of the clean flyer and approved ZSFG posting request form. 
Second, make color photocopies of your approved flyer*. The number of photocopies depends on where you anticipate finding your participants of interest. From experience, I recommend at least 6 copies per floor of interest. (2 copies per elevator set, 3 elevator sets in building 5). The gaps between elevators are the ZSFG approved locations designated for flyer posting.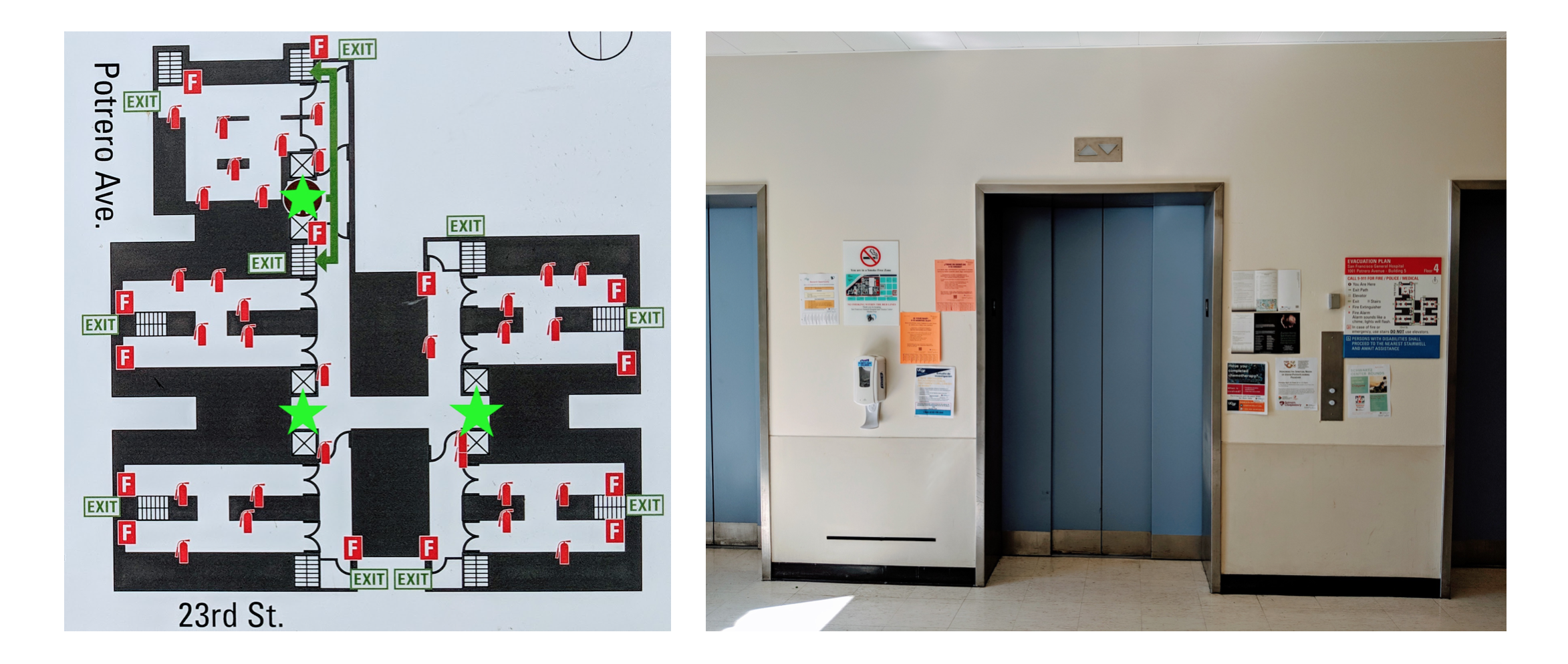 Floors for posting considerations should include:
First floor (since all patients will pass through the 1st floor)
Fifth floor (since Clinical Research Service facility is on this floor (unit 5B))
Floor where your population will have appointments 
Click here to see the list of departments at ZSFG.
If you are in a women's health study: post on 5th and 6th floors. Recruiting for an ophthalmology study? Post on the 4th floor! Click here to see the list of departments at ZSFG.
*If you do not have access to a color copier, color print necessary number of flyers and bring to Hospital Administration Medical Records office to obtain approval sticker on each copy.
Third, once target locations are determined, grab your wall mount tabs and start posting!  For each elevator set, be sure to post your 2 flyers on opposite walls. Remember, the flyers expire in a week—so repeat on a weekly basis as necessary.  Be sure to remove your expired flyers if not already done so.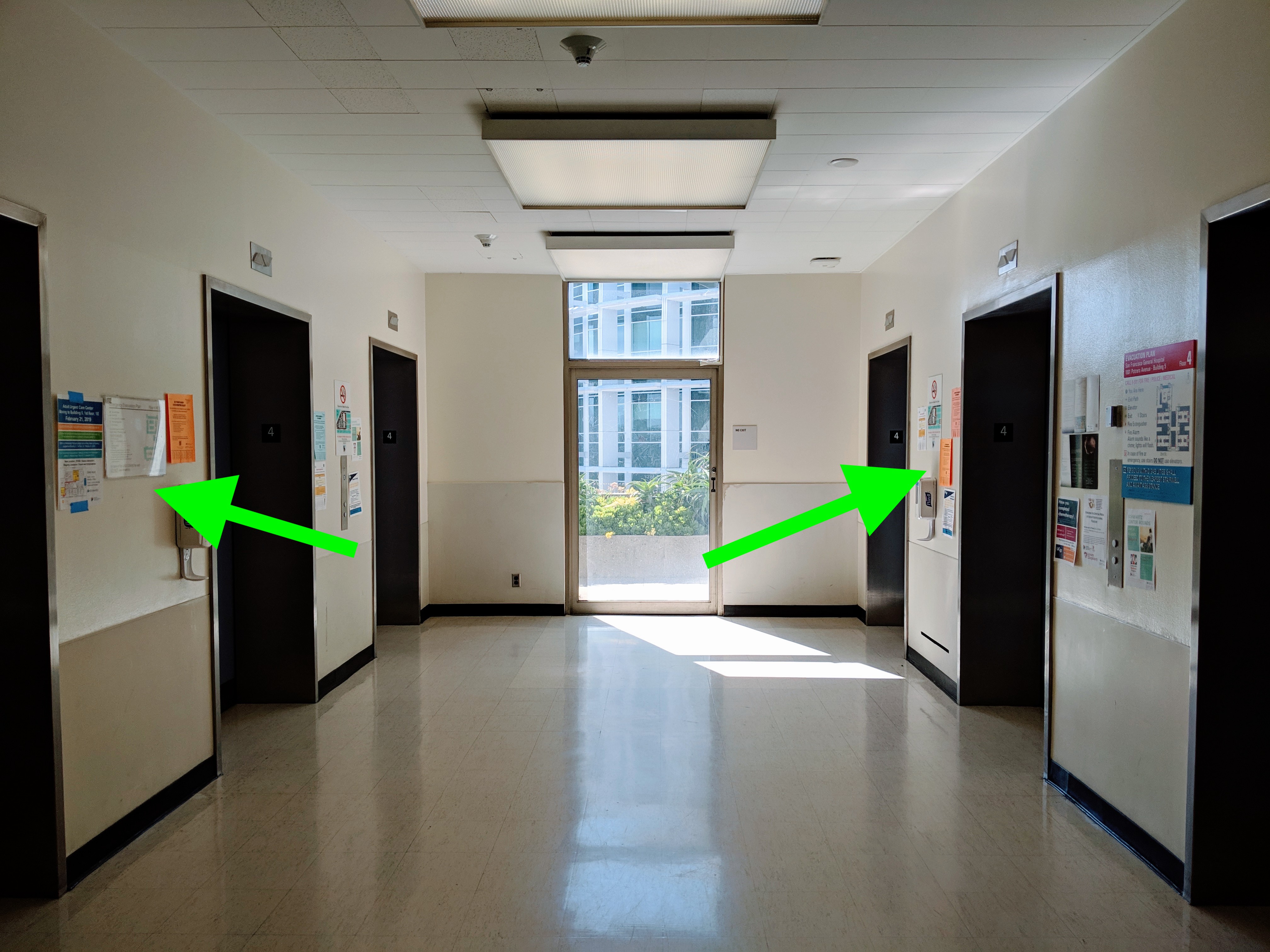 Good luck!