Recruitment Website Templates for Drupal-based UCSF Websites
UCSF Web IT has new recruitment website templates available—study teams can use this template to enter basic information about a study and use it as a virtual flier. 
Example sites using our templates: 
Template Example: A mock-up of a study website for a fictional study
Sacred Birth Study and UCSF Priority Study used the template as the front page for more in-depth study sites.
How to create a study site using the templates
Step 1: Submit the request form.  To get started, submit a website request form. In the comments field, add that you would like to request the Recruitment Website Template.
Step 2: Plan your content.  To help plan your website content, you can request a free Recruitment Plain Language Summary (PLS). The PLS helps teams develop recruitment content that is readable, understandable, and actionable. Once you have your PLS or your own content, prepare a site mock-up using Study Website Planning Template.
Step 3: Submit for IRB approval As with all recruitment materials, you must submit your website content for IRB approval. Submit a PDF of the completed Study Website Planning Template in your IRB protocol.
Step 4: Update your site. You will be notified when IT has provisioned your website. Follow the instructions provided in your ticket email notification to log into the site, and update the content using your completed Study Website Planning Template.  (You can update the site while IRB approval is pending, but be sure not to make it publicly available until is approved.)
Step 5: Launch!  Once you have IRB approval, use your website link in study advertisements or in communications with potential volunteers.
Related resources:
Free images to increase diverse representation in recruitment materials
6 Tips for an Online Screening Form that works
IRB Guidelines on Recruitment Materials
UCSF-Branded Recruitment Templates - Fliers and Postcards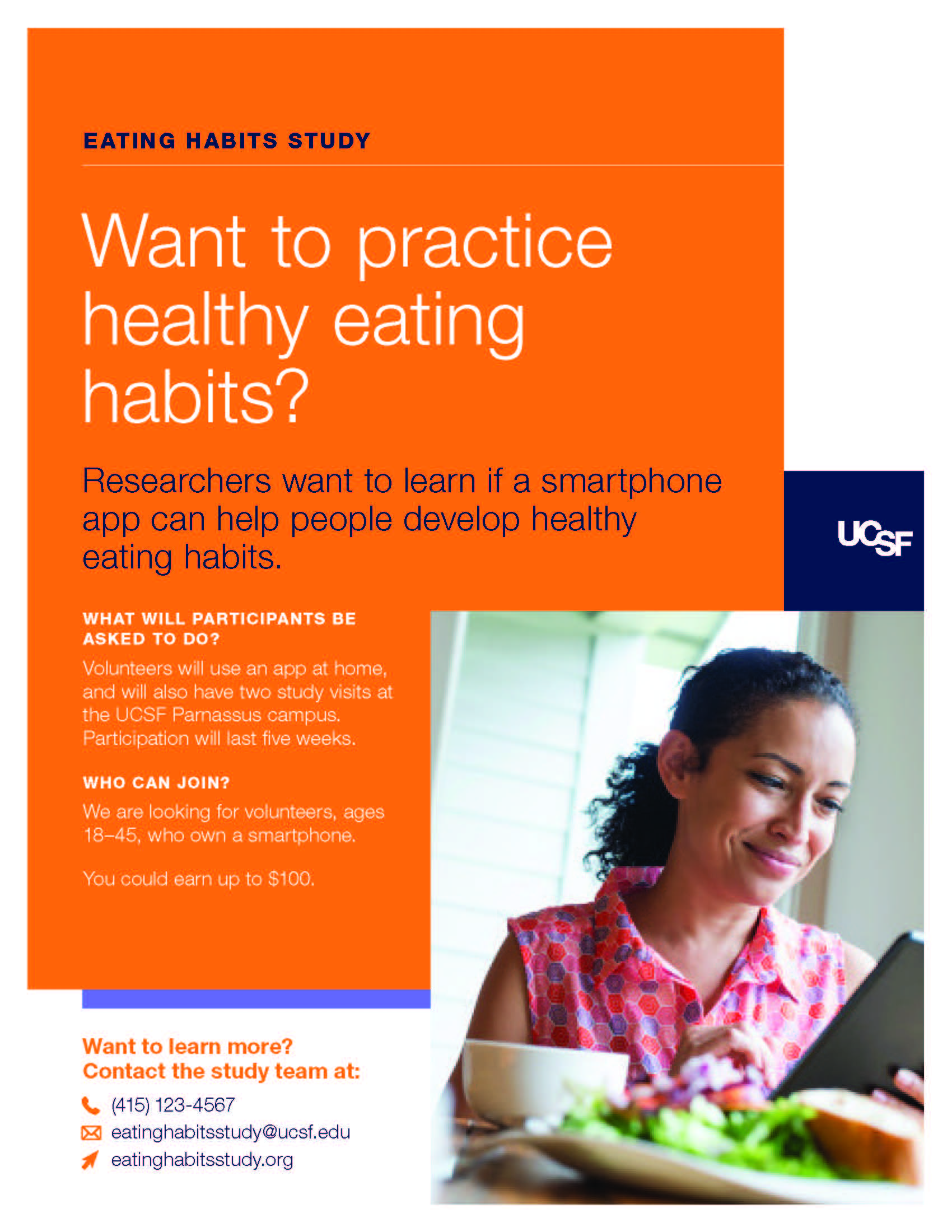 Four template styles include templates for:
8.5" x 11" Poster
8.5" x 11" Poster (with tear-off tabs)
Postcard
Template files available in PowerPoint and InDesign.